Autumn food is delicious and is a great choice if you want to preserve the beauty and youthfulness.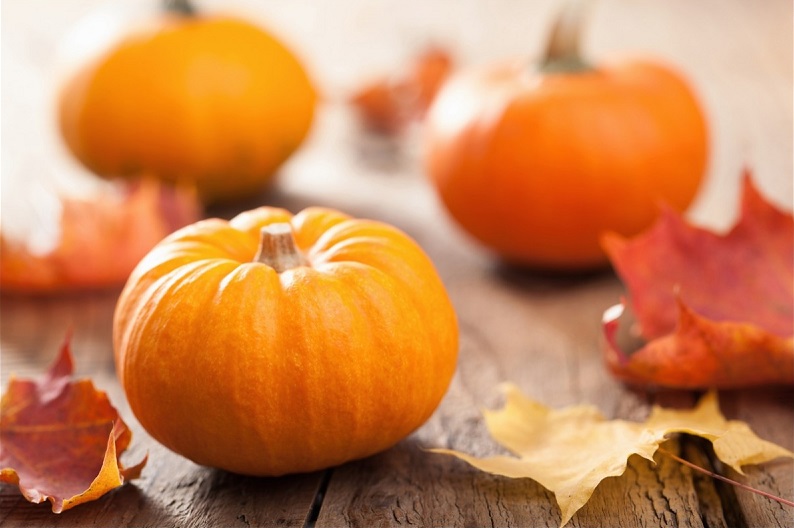 Experts often point out that we need to enjoy the seasonal ingredients because we will provide the body the most nutrients, which will improve the health and appearance.
Pumpkin
It tastes great and nourishes hair and skin. It contains vitamin A, which has an antioxidant effect and reduces the level of free radicals in the body that are responsible for premature wrinkles and skin discoloration.
It also contains the minerals copper and zinc to reduce the visibility of dark spots caused by acne, and will also help with skin problems.
Sweet potato
As well as pumpkin, sweet potato is an excellent source of vitamin A. In addition to vitamin A, is rich in vitamin C and E. The best of all is that sweet potato can fit into any type of diet and it's easy to prepare.
Antioxidants will reduce the level of free radicals and reduce skin damage caused by harmful external factors.
Vitamin E will boost the growth of hair and increase their density, thus reducing the risk of baldness. The hair will become healthier, shinier and softer.
Beetroot
Beetroot will encourage detoxification of the skin and stimulate the production and regeneration of cells. You'll soon notice the appearance of the skin.
The antioxidant properties of red beet will prevent premature wrinkles and reduce skin damage caused by external factors.
Cranberries
This little berry has excellent nutritional properties. Cranberries are a potent antioxidant, increase skin elasticity and prevent the formation of pimples.
Cranberries can be used to reduce and relieve the symptoms of acne and psoriasis, dermatitis, that is mhy cosmetics industry frequently adds to their products.
Walnuts
An excellent source of omega 3 fatty acids that strengthen the membrane of the skin, make it shiny, soft and youthful. Anti-inflammatory properties of walnuts will help reduce pimples and acne.
Walnuts to skin and hair provide important nutritional substances and eliminate toxins that make the skin damaged, dry and rough to the touch.