With summer we can go swimming, do barbecues, cocktails, ice cream and alcoholic beverages that will spice up all the adventures that are ahead of us. And during the summer months, you should be careful about health and healthy eating, even though we are moving fast. Which delicacy should give up or limit their entry during the summer, read below.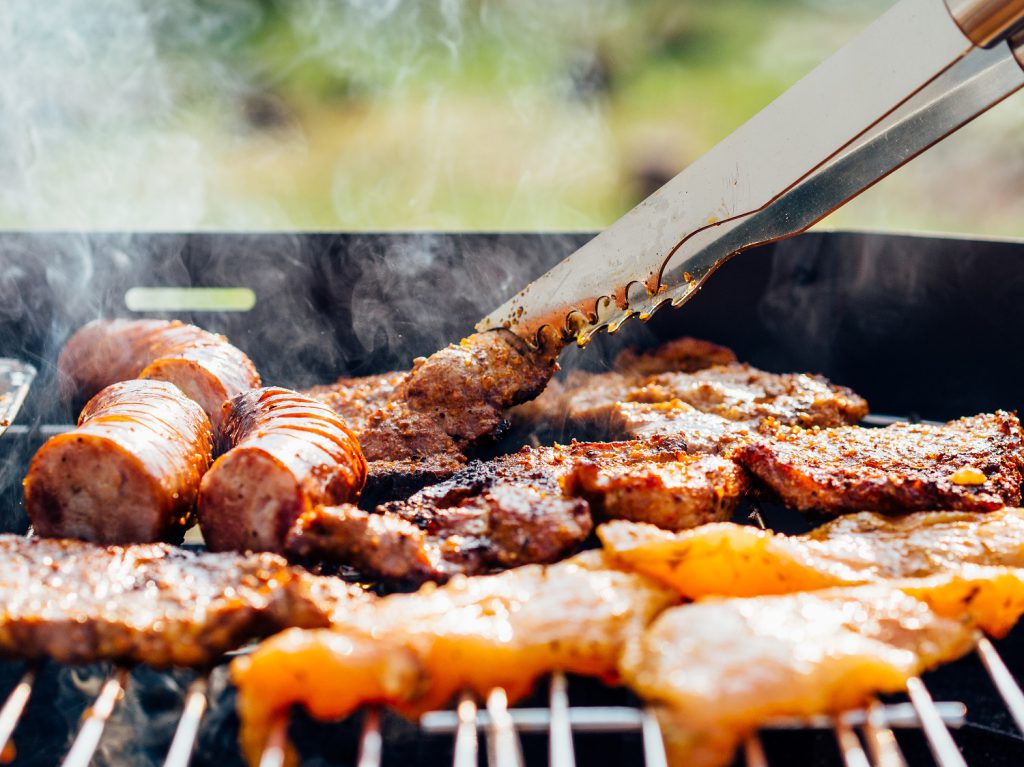 Barbecue
Bad news: Grill negatively affects the line. 500 grams of steak can contain up to 1,540 calories and 124 grams of fat. The average cheeseburger contains 750 calories and 45 grams of fat. Good news: From time to time you can afford pork-meat, chicken without skin and minced meat.
A hot dog or a whip in a pan
Believe it or not, roast beef is at the top of the most frequently consumed meals in the summer months. The reason for this may be the lack of heat to cook during the heat, and the easiest way is to jump to the nearby baker during a beach break and buy a hamburger in the baking. Hamburger is abundant with fat, calories and sodium. One portion can contain up to 280 calories, 15 grams of fat and 1.250 mg of sodium.
Salad with mayonnaise
Sometimes it's easier to buy a finished salad and shorten your preparation. To reduce your intake of calories, make a salad without mayonnaise and replace it with Greek yogurt and mustard spoon. Instead of oil, try putting a bit more vinegar. Mix different vegetables to get a nutritious meal with lots of fiber, and you can add chicken or eggs as a source of protein.
Cocktails
Sweet alcohol cocktails contain a multitude of calories. For example, Piña colada can contain 245 to 490 calories. If you can not completely avoid alcohol, replace the cocktails with pure wine or add some mineral or 100% fruit juice.
Ice cream
The ice cream can have 380 calories and 22 grams of fat. Various delicious frappes have up to 720 calories and 28 grams of fat! You do not need to give up completely of frozen pastries. Just look for those that do not contain a high fat content.
Nibbles
The bunch of snacks will not do much damage, but it can sabotage the diet. Dumplings can contain about 550 calories and 31 grams of fat. Healthy snacks, which can be a good substitute, are almonds, hazelnuts, nuts or berries.
Bold food
Although roasted and cooked food is tempting, it is necessary to avoid it, especially in the summer months. 100 grams of stored chicken breasts contains 167 calories and 7 grams of fat.