If you have seriously decided to do something about the excess weight, the habit is the most important thing. Find out how you can help yourself by rule called "21 days".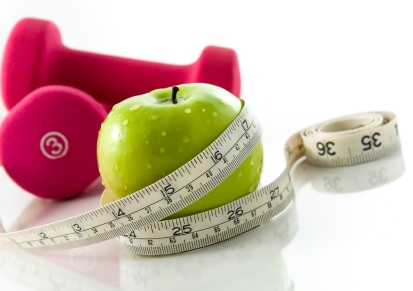 The first step is a firm decision, a month is enough for you to change your habits. Then you will see the right result. This will be your greatest reward.
"Talk" to yourself. Answer yourself these questions: Why did you decide to exercise and take healthier food? Does that make you feel better and more confident? To be able to put on a great swimsuit? To improve your health? Think about this and looking for motivation. Whatever your reason, you should know that you are the only one who can make this happen. The greatest fear is abandonment. So lose weight with the rule of "21 days".
It was confirmed that if you repeat something 21 days, it is a habit. So make a plan for 21 days – a reminder note. These three weeks are crucial – incorporate exercise into the schedule, the new feeding system and a new activity that will make you laugh and cheer. Slowly it will become part of your daily routine and lifestyle.
Motivational messages and photos to help many people. It is very important to find a system of exercises that suit you best. Consider what would you like best – to practice alone or in groups, to train at home or the gym to activate the outdoors in the woods or by the lake? When you find an answer, hold up the system. Sometimes it is enough for half an hour exercise, but should not be even one day not ignore your plan.
Be realistic. Exercise and diet will not magically transform your body in 21 days. For real change takes time. Unrealistic expectations can lead to the whole enterprise experience as a failure. Do not force it to death. Start slowly and gradually move the border. The same applies to diet. No drastic reduction in the number of entered daily calories. With that will disrupt metabolism and lost weight will be back very soon. Healthy changes have gradually and new eating habits, only in this way can become an integral part of your life.