A tasty summer Mexican tuna salad, for healthy diet.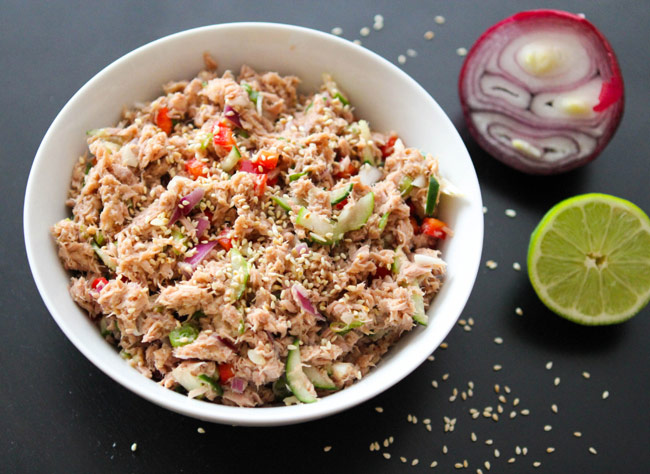 Preparation: 15 minutes
Cooking: 20 minutes
Ingredients
20 ounces of canned tuna
10 g rice
10 radishes
10 ounces of low-fat hard cheese
10 ounces canned corn
10 black olives
6 lettuce leaves
Juice of 2 lemons
1/2 dl olive oil
salt and pepper
2 tablespoons chopped parsley
Preparation
Cook the rice in salted water, drain and cool. Mix with sliced ​​radishes, tuna, cheese and corn.
Pour the lemon juice and olive oil, pepper and salt. Ready-to-serve tuna salad on a bed of lettuce and garnish with olives.
Serve for 4 people.
Energy value per person: 418 kcal (1755,6 kJ)
Composition per person
28 g of fat (of which 16 g of unsaturated),
Cholesterol 0 mg,
23 g of carbohydrates,
19 g of protein,
395 mg of salt.
Enjoy !