The exercises in the gym or at home, as well as running can be very boring, and therefore easy to lose the initial motivation. Although many women will find a million excuses for why they missed the training, it is true that in most cases a mere laziness, and as time goes by, the ideal figure seems inscrutable and return to the beginning. You are looking at some great suggestions on how to lose weight, stay in shape and be in this fun and rejuvenate.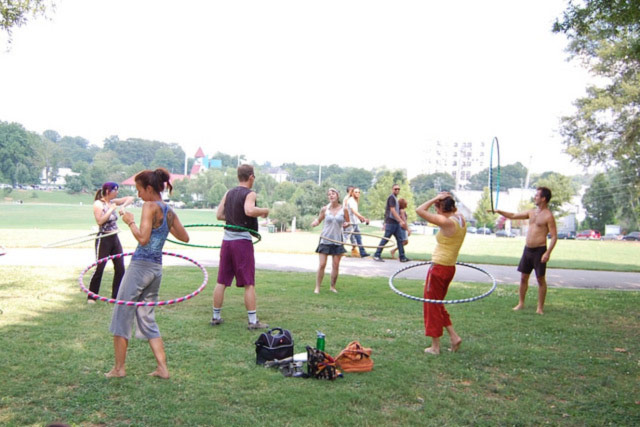 Frisbee instead of running
Stay in the fresh air is essential for health. For how many the running is extremely boring recreation, why don't take a Frisbee in hand in the company's best friend or even a dog, it's fun to use and burn calories? Frisbee does not require any prior knowledge, unlike badminton or volleyball, and the results are fantastic because it involves all the muscles.
Hula-hop instead of aerobics 
Turning hula-hop is fun girls around the world. Research shows that over one-minute step aerobics burn same calories as when you spin the hula hop. This not only will improve the line, but you'll feel sexier, more desirable, and what is clearly more important to you besides hula hop does not need any special equipment.
Dance to the rhythm of salsa
Get your dancing shoes and find the closest studio where salsa classes are held. Dancing salsa, shape your calves, thighs and buttocks tightening at the same time raising confidence. Do not forget Salsa is a dance that is played in pairs, and it can happen to you this seductive dance and bring a bit more of a perfect figure.
Replace weights with workout in nature
Instead of weight training, which strengthen certain muscle groups, pack your bag and go in search of the perfect lookout point near the town. Walking with load is great for the lungs, heart and other vital organs. Be imaginative, invite friends and organize excursions. So, connect nice and helpful.
Walks replace with sliding
It is enough to look at a figure skating competition to be certain how much this sport is shaping figure. Ice skating is a fantastic set of thighs, and requires a certain amount of grace, you will not learn in the gym. It is an ideal way to shake up your muscles during hibernation, because the shape of your figure is your right throughout the year.
Photo by Clarence Risher / CC BY