If you like exotic cuisine, although this is a very mild taste, then you must try the hummus. Some call it pate, others spread made from chickpeas, but certainly this is one of the most famous dishes of the Middle East.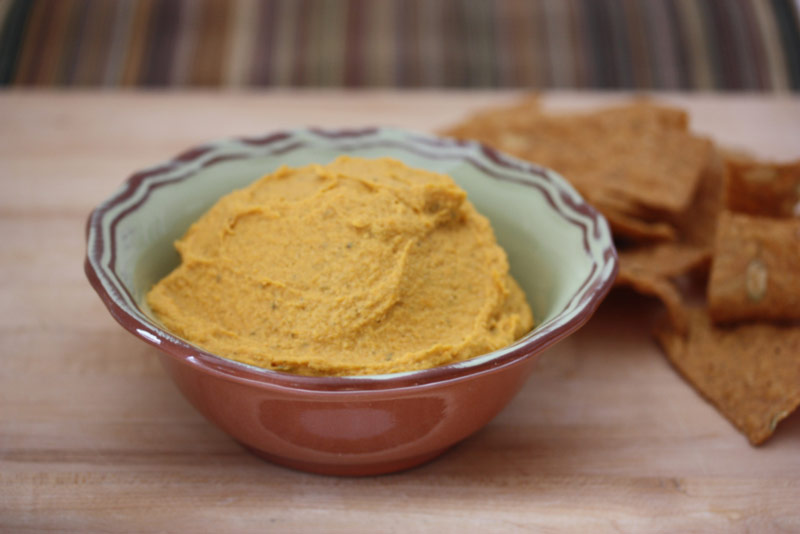 Cooking: 40 minutes
Preparation: 10 minutes
Ingredients: 
1/2 kg of cooked chickpeas
1/2 cup lemon juice
1/4 cup water
2 cloves of garlic
2 tablespoons olive oil
1/2 teaspoon salt
top of the blade red peppers
black pepper
finely chopped parsley
Preparation:
Using electric mixer chop cooked chickpeas, lemon, oil, a quarter cup water, garlic, salt, paprika and pepper. Stir until a compact solution.
If the mixture is too thick, add more water. In the end, stir in the parsley.
Serve as a spread with a full toasted bread or as a dip with raw, sliced ​​vegetables on skewers (eg., With carrots, celery, kohlrabi, peeled broccoli stalks).
Served for 4 people.152 kcal (634 kJ)
Energy value per person: around
7 g fat (including unsaturated 5.8 g),
Cholesterol 0 mg
16 g of carbohydrates,
6 g of the protein,
172 mg of the salt.
Photo by Meal Makeover Moms CC BY