Green beans, you can prepare it in a variety of ways: cook, cook steamed, oven in the pan, fry in a wok while stirring.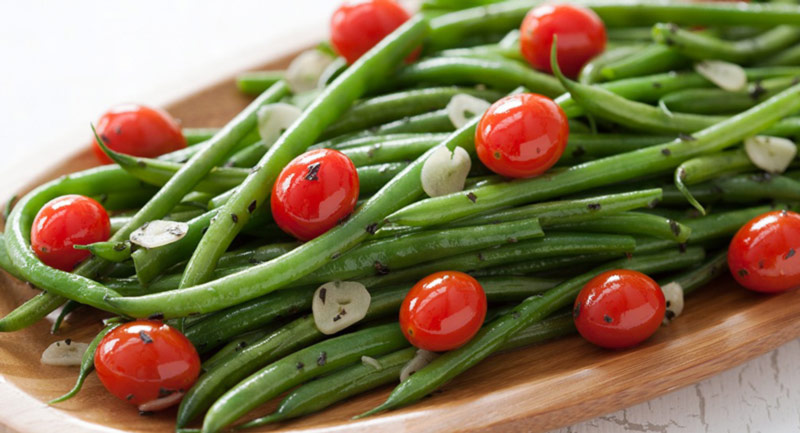 Preparation: 20 minutes
Cooking: 30 minutes
Ingredients:
75 g broad pods
2 onions
4 large tomatoes
3 tablespoons olive oil
2 navrška knife white pepper
1/4 tablespoons flour
2 tablespoons chopped parsley
1/2 tablespoons vinegar
1 cup water
Preparation:
Green beans cut into rhomboids, and onions into rings. Peel tomatoes and cut. All fry in oil, cover with water, season and cook for 30 minutes. Flour gets tough vegetables, season with vinegar and sprinkle with parsley.
Serve for 4 people.
Energy value per person: 152 kcal (639 kJ)
Composition per person:
10.4 g fat (of which 8.7 g of unsaturated),
Cholesterol 0 mg,
11 g of carbohydrates,
3.7 g of protein,
220 mg of salt.