Refreshing fruit salad for hot summer days that leaves a good taste and will drive you to re make it. Enjoy
Preparation: 25 minutes
Ingredients for fruit salad:
2 smaller melons
3 bananas
o,5 pound blueberries
3 kiwis
7 tbsp honey
juice of one lemon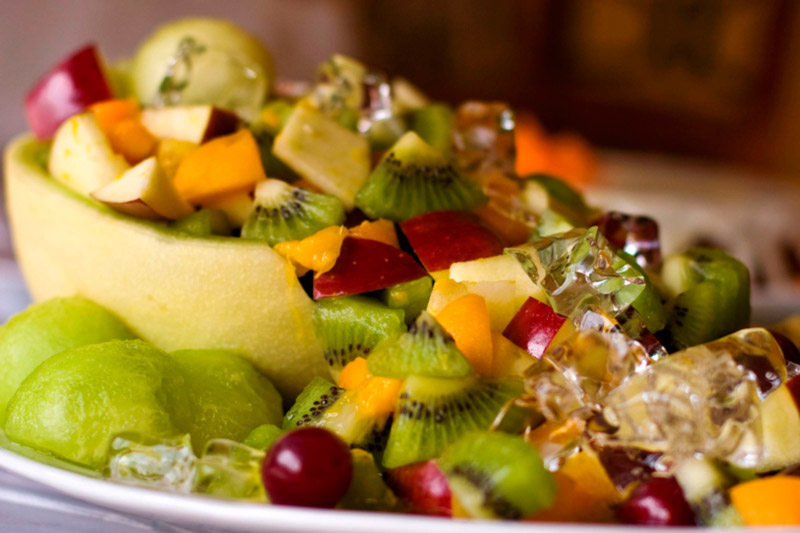 Cut the melon, scoop out the middle and cut it into cubes. Bananas and kiwi cut into slices and mix them with pieces of melon, blueberries, lemon juice and honey.
All put in a hollowed-out melon halves and place in the fridge to cool.
Served for 6 people.
Energy value per person: 765 kcal (660 kJ)
Composition per person:
0.4 g of fat (of which 0.1 g of unsaturated)
cholesterol 0 mg
carbohydrate 38 g
2.5 g of protein
48 mg of the salt.
Photo by Ahmed Rabea / CC BY