Madonna's diet is very simple, healthy and brings long-lasting weight loss. Although it is 56 years old popular singer has the perfect line. Read how it is achieved.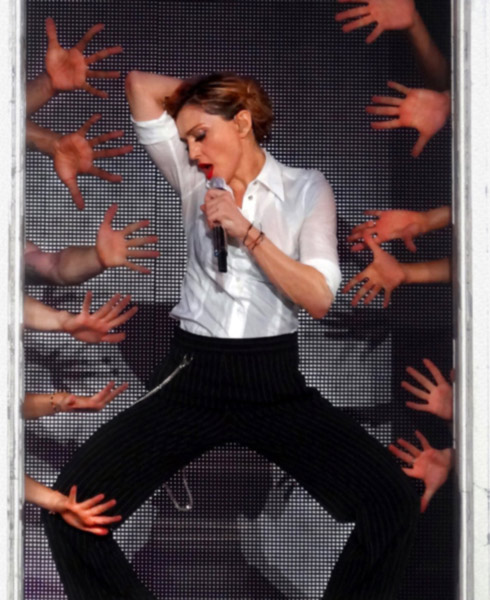 This diet specially for Madonna made ​​Ray Kibartas, her personal trainer and nutritionist. Interestingly, Madonna's greatest weakness are sweets (and who is not?). That's why she was allowed to, from time to time, fool diet with little tidbits.
Madonna's diet allows violations. A little strange? Well, maybe not. Permanent ban on some foods and dishes that you love the most can not be good for the psyche or the persistence of a particular program, which you yourself planned. In this way, you become more susceptible to stress and depression. Everyone loves this little sin, a violation of the rules.
This is definitely not a quick diet, but a healthy and long lasting. With her for seven days, you can lose only 2 pounds. You should keep in mind that this is the most recommended way to lose weight, especially if you want to keep the new line. If you want a quick way to lose weight, you'll have to find another program.
Madonna's diet has a basic rule – fats, proteins and carbohydrates keep relative 30:30:40.
Carbohydrates should be complex (vegetables, fruits, whole grains) and not "farinaceous" worse (white bread, white rice, fried potatoes, sugar, pasta, cakes, …).
Fats are required, as they reduce the feeling of hunger, stimulate the brain and give you a sense of satisfaction.
Remember to caffeine, and in order to maintain a healthy relationship (fats, proteins, carbohydrates), eat a handful of proteins, hydrates and oiled twice. Salad dressings and oils are used sparingly.
Madonna's diet – menu example
Breakfast -Tosta two eggwhite and one egg; apple, orange or pear
Lunch – chicken or turkey breast sandwich with the bread of bounded grains and a little mayonnaise.
Dinner – one serving of protein (fish, chicken breast or lean beef), lots of vegetables, small servings of pasta from complete grain and half a small baked potato.
As for the exercises, you'll need a lot of them – an hour each day. An ideal situation would be that 45 minutes doing aerobic exercise, such as walking, swimming or cycling and 15 minutes of anaerobic exercise – resistance training, weight lifting or aerobics.
If you can not go to the gym or do not have weights, you can do any exercise, but a whole hour, every day. Shocked to see how much an hour walk with the dog every day can do for your body after 6 weeks.