Castor oil is an extract of seeds of the castor bean. It has light yellow color and excellent anti-inflammatory and antioxidant properties.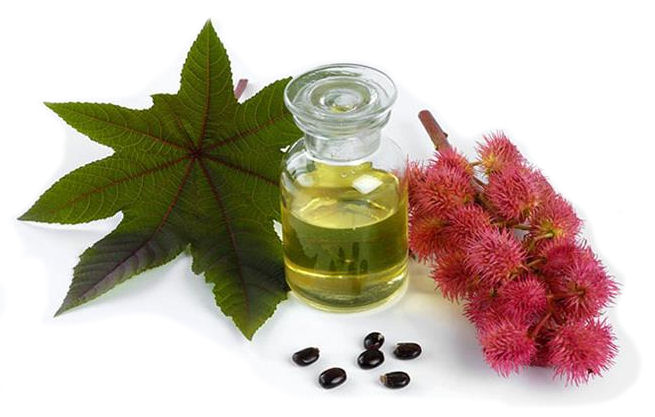 For centuries is used for therapeutic and medical purposes. With the unpleasant smell and taste, is often used in the preparation of cosmetic products (creams, soaps) and as a massage oil.
Castor oil can be used internally and externally, i.e. it can be applied to the skin or entering as a foodstuff.
Given that it strengthens immunity, castor oil can also alleviate the symptoms of various diseases, and proved to be effective in relieving the symptoms of the following diseases:
multiple sclerosis
Parkinson's disease
cerebral palsy
hair loss
It is also effective to cope with everyday problems, such as:
fungal infections

constipation

menstrual problems

migraine

acne
burns

inflammation
Castor oil can be used to encourage childbirth, so pregnant women need to consult with her doctor before she starts using castor oil.
Benefits for health
Arthritis
Antiinflammatory operation castor oil makes it perfect for massaging painful joints and muscles. Gauze soak in castor oil and adhere to the painful area.
Constipation
Studies have shown that castor oil is a laxative action, which makes it excellent in the fight against constipation. Take a teaspoon of castor oil in the morning. Also you can mix it with orange juice, blueberries or ginger to relieve unpleasant taste and odor. It is important that castor oil does not been taken longer than 3 days.
Problems with skin
Studies have shown that castor oil is great for fighting infections of the skin, but also other problems such as burns, acne, dry skin, stretch marks, pigmentation spots and the like.
Wrinkles
Castor oil enters the deeper layers of the skin and stimulates the production of collagen and elastin. Your skin will be smooth and soft. It is great for fighting wrinkles because it regenerates skin cells.
Side effects
It is generally safe, but should be used in moderation. Pregnant and lactating women can use castor oil only after their doctor to approve.