The magic soup diet besides helping you lose weight, great cleans the body of toxins. Soup cook, and the next six days only re-heat and combine with foods that are every day dieting correctly specified.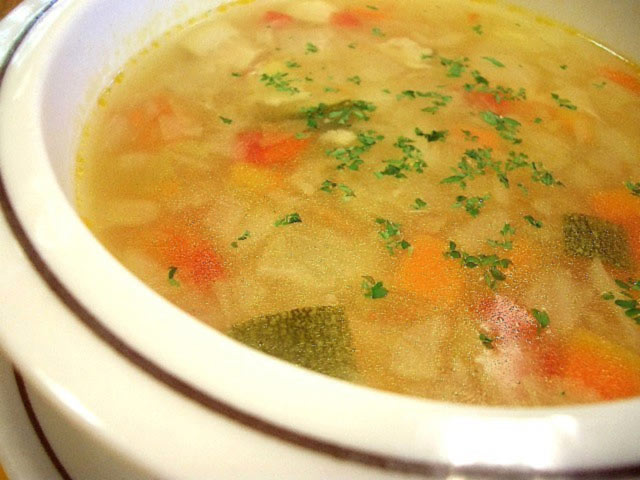 Soup is recommended to eat three times a day, and when you get hungry. But after the third day you will notice that you lose weight! Do not be surprised if you find that you are so quickly lost as much as 6 pounds!
Ingredients for the soup:
6 small onion
1 head cabbage
1 celery
2 green peppers
2-4 carrots
4-5 tomatoes
1.5 liters of water
2 soup from a bag or a cube of chicken or beef soup
parsley
salt
Day 1 – only soup and fruit (no bananas), unsweetened tea and water;
Day 2 – soup and vegetables (cooked, fresh, canned), bypassing beans, peas, corn; great to combine with potatoes baked in the shell with a little salt and butter;
Day 3 – soup and all kinds of fruits and vegetables;
Day 4 – soup, skim milk, yogurt or kefir, banana (not more than three);
Day 5 – soup, 2 to 3 slices of beef and vegetables (not potatoes);
Day 6 – same as on day 5;
Day 7 – soup and brown rice with any vegetable as a supplement.
Photo by Kanko* CC BY