No need to waste time on the morning styling, with these tricks you will wake with beautiful hair style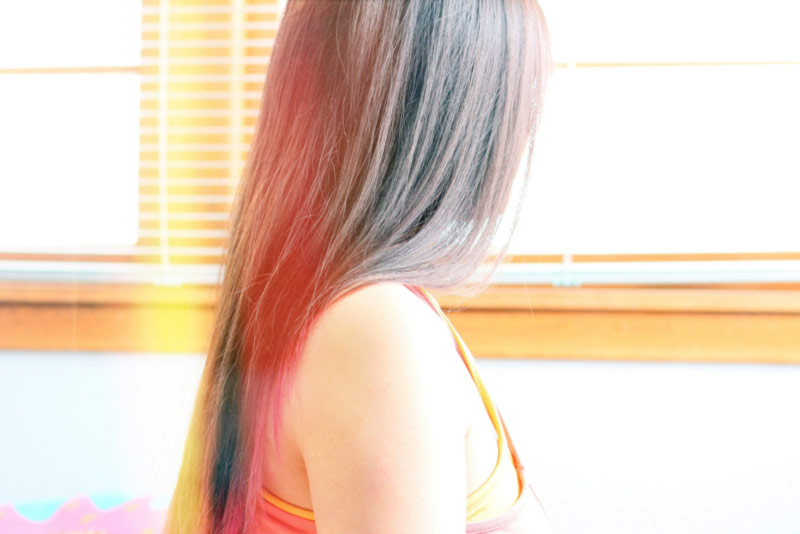 Night is a great opportunity to do something about your hair. No need to be alert and change your habits to sleep, but to do a few little things that will give your hair of good.
These four simple tips will help your hair to be healthy and strong and does not break, and when you get up in the morning you will have a nice hairstyle, so you will not have to waste your time on a morning blow drying and styling.
Base
Cotton pillowcases are good, but silk pillow is even better for your hair because it damages the hair follicles less at night while you turn. Silk pillowcase or a silk scarf wrapped around the hair at night, could keep your hair in better condition in the morning will not be unpleasant surprises in the mirror.
The binding
Before bedtime is not recommended to tie your hair in a ponytail because it crush the hair. But if your hair is really not and can not bind, use cloth rubber or tie hair  with a scarf, instead of using an ordinary headbands.
Hair washing
Warm summer days make for washing your hair at night. Go to bed with wet hair and let it dry naturally in the morning – so hair will be softer and more luxuriant. If you want the perfect summer hairstyle, before bedtime weave hair into a loose herringbone, or you do not have before it the hair to add a bit of gel. In the morning you will have a light, beautiful waves.
Care
Before bedtime, apply to hair ends a small amount of nutrient oil. You can buy special hair oil, but you can turn around and use natural solutions and a generally healthy oil, such as olive, almond, or even a combination thereof. The ends of the hair are always drier relative to the root, so they will be a little hydration before bedtime to do soft and shiny.
Photo by JFXie CC BY