You might think that detoxification is not important for maintaining the health of the whole body, but you should know that everything that surrounds us is a lot of harmful chemicals and pollutants. At the present time is extremely important to do everything in your power to keep your body healthy and detoxification is one of the ways to achieve this.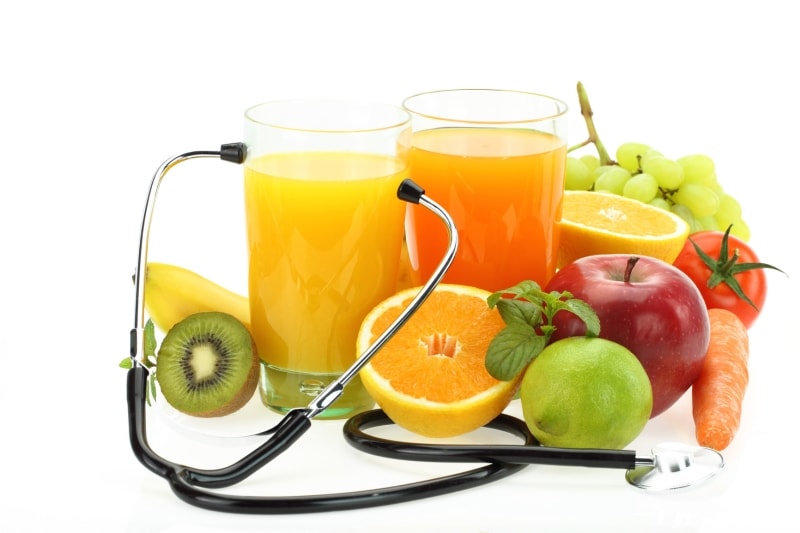 Studies have shown that removing and eliminating toxins from the body you can protect your health and prevent the emergence of a number of diseases. The process of detoxification is based on improving the health and operation of the internal organs, especially those involved in detoxification and to the liver and digestive system.
Detoxification is, if you do not belong to the risk group of people, natural and safe way to stimulate the health of the whole body. Detoxification will stimulate the liver, relieve bloating and any organic system to enable the best possible operation.
Detoxification will reduce the feeling of chronic fatigue, improve the health and appearance of the skin and stimulate the body's ability to defend against various microbes.
What is detoxification?
This term refers to the removal of toxins that may result from the consumption of drugs and alcohol. Detoxification is based on different principles, from the consumption of special types of foods, such as brown rice and organic fruits and vegetables, to the use of different plant spices.
When starting any diet program, you should consult your doctor. There are times when consulting with a physician inevitable. Detoxification can give rise to adverse side effects, and some groups of people would not even need to follow detox program.
Children and the elderly
People suffering from eating disorders should not start with detoxification programs. Most older people with weakened immune systems should not follow any detox program. Also, people who suffer from diabetes, and those with low blood sugar, they should not follow detox program.
Experts generally recommend that a detoxification program does not need to monitor children and the elderly. If you are planning to start with detoxification programs, then certainly you should first consult your doctor. Adolescents need a good diet plan that does not involve starvation or eject nutritional compounds. Also, some programs of detoxification can cause dependence, which is why teenagers should be particularly careful.
Pregnant women and nursing mothers
Pregnant and lactating women should not start with the detoxification program. Detoxification deprives the body of a number of important nutritional compounds that are important to the health of pregnant women, mothers and babies. If you plan to start taking herbs and spices, be sure to consult a physician. There are numerous types of herbal spices, which should not be taken during pregnancy and breastfeeding.
People who take medications
If you are taking any medications, you belong to a risk group that should consult a doctor before starting detoxification program. Some medications hinder the absorption of certain nutritional compounds, and detoxification involves expulsion of certain food groups. Also, detoxification increasing intake of vitamins and minerals, and they may adversely affect the operation of the medicines you are taking.