One of the healthiest desserts you ever heard of. This tasty and delicious low-calorie strawberry foam will leave you breathless.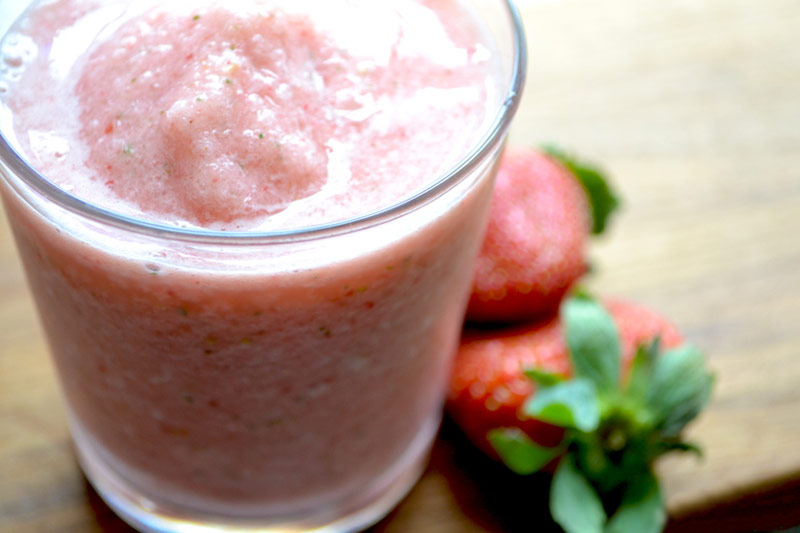 Preparation: 15 minutes
Cooling: 1-2 hours
Ingredients
1/2 kg of fresh strawberries
4 egg whites
sweetener (powder or liquid)
vanilla sugar
2 ounces dark chocolate (> 70% cocoa)
Preparation of strawberry foam
Half of strawberries cut into slices and arrange in a bowl or cup. The rest of the strawberries chop in mixer.
Beat egg whites hard, add sweetener, vanilla sugar and strawberry puree and mix everything gently.
Mousse cover with sliced ​​strawberries in a bowl and refrigerate at least 1 hour. Before serving, garnish with grated dark chocolate.
Serve for 4 people.
Energy value per person: 89 kcal (374kJ)
Composition per person
13.1 g fat (including unsaturated 0.6 g),
0.2 mg cholesterol,
12 g of carbohydrates,
12.2 g of protein,
salt 48 mg.
Enjoy !
Photo by Pamela Bates / CC BY