This tasty asparagus it's a simple and delicious side dish. Fresh asparagus is baked until tender and it's dressed with a blend of butter.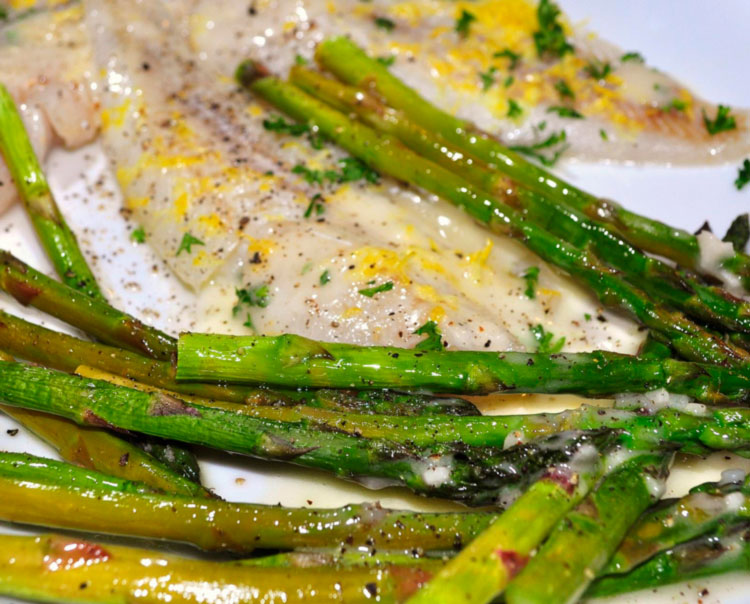 Preparation: 5-10 minutes
Cooking: 15 minutes
Ingredients
50 g asparagus (canned in brine)
4 g of low-fat margarine
30 g of low-fat cheese
salt and pepper
Asparagus preparation
Get the asparagus out of the jar, drain them, and keep the water.
Rub an ovenproof dish with margarine and arrange it.
Season with salt, cover with slices of cheese and slices of margarine.
Bake in preheated oven at 220 C for about 15 minutes. Serve hot.
Serve for 4 people.
Energy value per person: 118 kcal (495 kJ)
Composition per person
Fat 5.9g (of which unsaturated 0.2g)
129 mg of cholesterol,
carbohydrates 8.9 g,
7 g of protein,
412 mg of salt.
Photo by jeffreyw / CC BY