Neither during the tropical heat you should not neglect exercise to keep the body in shape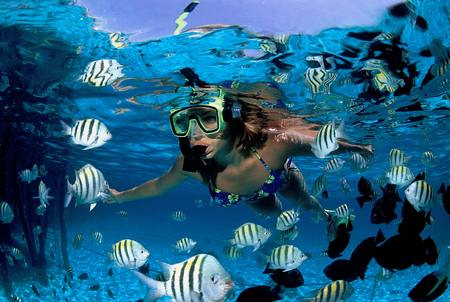 Escape from a hot asphalt into a pleasant park
Summer is definitely the time when you need to workout on it neglect and maintaining a healthy mind in a healthy body. Do not let the heat shake you, get out and exercise, but with a few changes from the cooler and more pleasant days.
Drink water
And the tropical temperatures sport can give pleasure and be fun. However, exercise must be adjusted to the high heat. Be sure to avoid intense physical activity when temperatures are extremely high, and you should exercise in the middle of the day, when the sun is strongest. It would be best to begin practicing the day, so to be active early in the morning. For those who like to sleep longer and late evening is a good option. But if you have the time and opportunity, a good idea would be to escape to the woods, or a larger park, where the temperatures are pleasant during the day. It is very important to drink plenty of fluids, preferably water on room temperature. In addition, you should eat more seasonal green vegetables and fruits, which refreshes and does not burden the body and fills it with energy needed for exercise.
Regarding the choice of sport, the heat are the best activities to do with water: swimming, diving, rowing, running in the shallow water and so on.
Reduce warm up 
In summer conditions, when the temperature is very high, pre-training and sports activities should be shortened because of the body heat by itself is heated, but that does not mean you should omit stretching. Also, it would be wise not to expose the body on too much effort, but keep at a moderate and pleasant exercise, unless it is not a professional sport.
Photo by dMap Travel Guide / CC BY