Frequent self-catering helps to reduce stress levels.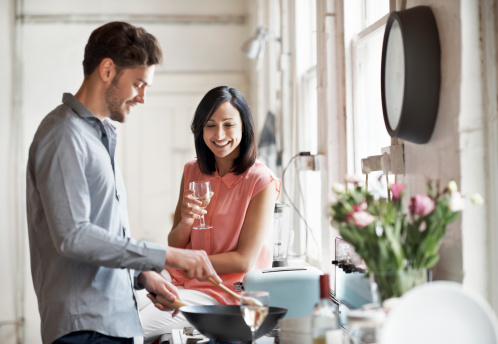 New research, published in the journal Public Health Nutrition, found that people who cook generally eat healthier. This means that you have less calories, carbohydrates and sugar, compared to those who rarely or never eat cooked homemade meals.
The study included 9569 adults. Scientists have divided them into three groups, depending on the frequency of cooking.
The results showed that people who usually cook on the average daily bring about 137 calories, 3g fat and 16g of sugar or less. Only 100 calories a day less is enough to lose weight during the year about 5 pounds.
Domestic cook meals generally contain less calories, fat, sugar and salt. It also contains more nutritional compounds, in relation to the food you do not eat at home, for example in restaurants.
However, the researchers point out that the survey studied the impact of just cook dinner on health and weight loss, but also should take into account the preparation of breakfast and lunch, which are equally important meals of the day.
Previous studies have shown that frequent self-catering helps to reduce stress levels, which can greatly affect body weight. It has been shown that increased levels of stress hormones can cause weight gain, regardless of the total daily calorie intake.