The popularity of gluten-free diet is not falling for years, and certainly it's in the top health trends around the world. For this reason, there are more and more new products which do not contain gluten, and one of them is a chickpea flour that does not contain gluten, and is rich in proteins.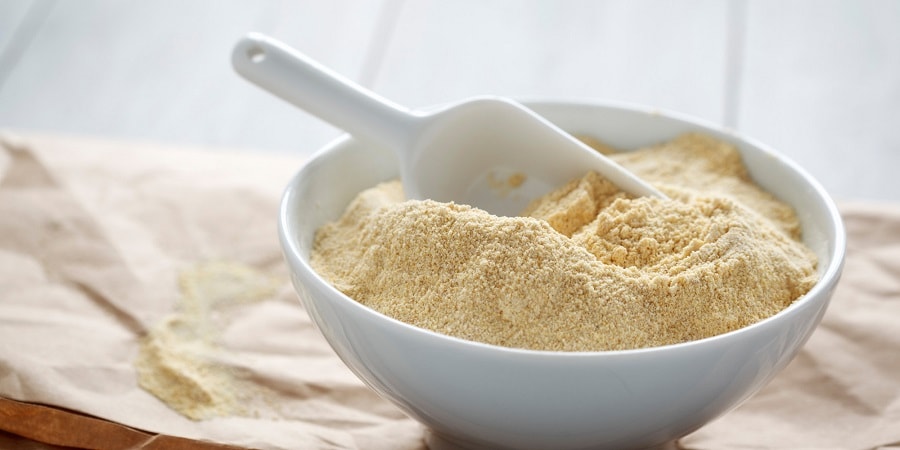 The legume chickpeas, the main ingredient of the famous humus spread, can be used just like the beans in soups and salads. However, the chickpea has recently been witnessed in an entirely different context, because it was discovered that it can be great for gluten-free flour.
This flour is made from dried chickpeas, contains no gluten and is rich in protein and can be a great substitute for a traditional meal that we use.
How to prepare it
In health food stores you can buy chickpea flour, but in general it is not difficult to make at home. If you have dried chick peas in the pantry you've already solved half of the problem and following what you should do is to grind it in a coffee mill. But if you have canned chick peas then the process is a bit more complicated. In this case, take chick peas, arrange them in a baking pan and put them to dry in the oven at the lowest temperature of 18 – 24 hours, allow to cool and then grind.
How to use chickpea flour
Chickpea flour can be used for baking various delicacies and without any major sacrifice and suffering. If from this flour you are preparing biscuits the color is slightly darker, and the texture will not be very smooth.
In the recipe you should not use the same amount of gluten free flour and the ordinary, but it is recommended that 25 per cent require a different type of gluten-free flour.
Chickpea flour is better than regular flour in preparing the batter or tempura fried foods as it will in this way give special crispy. In addition, this flour can be used like any other meal, it's great for sauces, and can be a great link for minced meat specialties, such as meatballs and meat loaf.