Low fat, refreshing and healthy Summer Chicken Salad that will refresh you during the summer.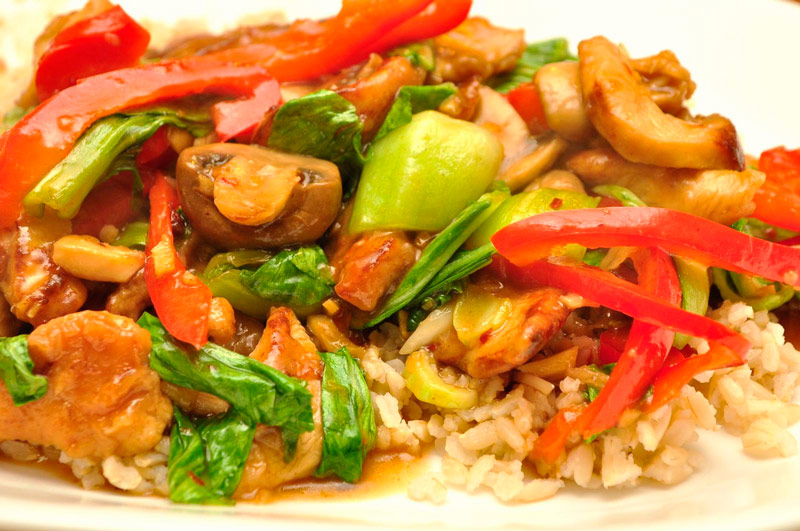 Preparation: 15 minutes
Baking and cooking time: 20 minutes
Ingredients
35 ounces chicken breast
20 ounces of cooked rice
20 ounces fresh tomatoes, diced
1 yellow and 1 red pepper, cut into strips
1 finely chopped onion
4 tablespoons olive oil
2 tablespoons vinegar
2 cloves of minced garlic
godmother's
1 bunch of parsley
Preparation
Cooked chicken, cut into strips. Chilled meat, add pre-cooked rice and fresh sliced ​​tomatoes and peppers.
Pour the sauce of onions, garlic, olive oil, vinegar and cumin. Add salt and pepper to taste, Chill in the refrigerator and serve with chopped parsley.
Serve for 4 people.
Energy value per person: 425 kcal (1785 kJ)
Composition per person
Fat 21 g (of which 13 g of unsaturated),
80 mg of cholesterol, 39 g of carbohydrates,
20 g of protein,
380 mg of salt.
Enjoy !
Photo by jeffreyw / CC BY