Cucumbers are among the healthiest foods especially when it comes to the summer period. In addition, in humid and hot days this meal will definitely refresh.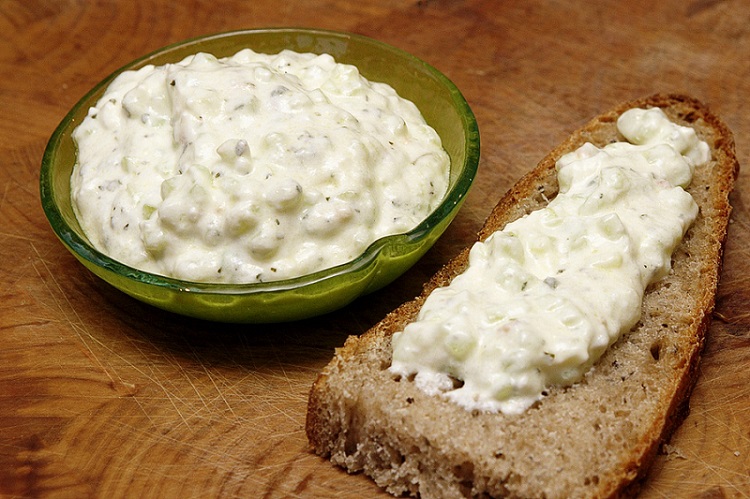 Ingredients:
3 large cucumber
1 teaspoon salt
1 small onion
1/2 teaspoon sugar
200 ml Greek yogurt
optionally pepper
to taste sweet or hot pepper
Cut three cucumber and salt. Let them sit in the fridge for an hour. Then, cucumbers, remove from the refrigerator and drain.
Meanwhile, chop one small onion into strips. Leave the onions in cold water to soak for about 15 minutes, then drain it well.
Sauce
In a large bowl, Greek yogurt, add sugar and stir. Then add the cucumber and onion, and pepper all together and stir well.
If desired, add chopped sweet or hot pepper.
Photo by traaf / CC BY