In the summer time of year more and more people are staying long under the sun, which, together with a number of positive effects and hiding the negative ones, which can be fatal to the health!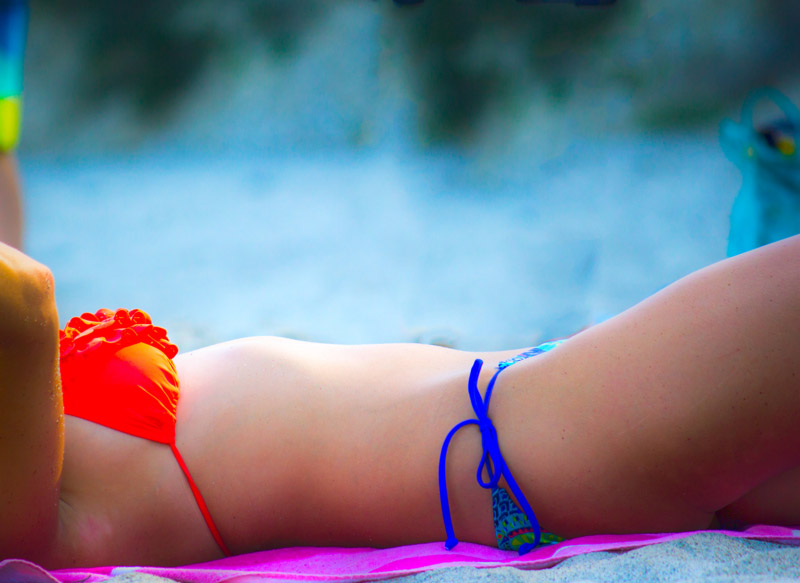 The effects of tanning are:
-pigmentation of the skin
-improving appetite
-regulation of sleep
-improving the general mood
-strengthening the immune system of the body, and the ability to work increases.
The sun is a natural source of light energy. Used in preventive and therapeutic purposes. The most suitable time for sunbathing is 8-11 hours before noon. Carried out along the coast from May to October, and in the mountain except in the same months even during January and February. Sunbathing should be approached gradually, it is recommended that the first sun is the shortest, and then extend the daily sun, about 5 minutes. The optimum number of tanning is 15-20 times. Because of ozone depletion is important to use body protection factor – as many as possible in relation to the sensitivity of the skin. At the time of exposure to the sun while protecting the skin we have to look at the eyes, especially people with brighter eyes! From a great help can be sunglasses that as a favorite fashion accessory used preventively in defense of our eyes from harmful UV rays.
By UV rays from the sun, vitamin D is resulting in skin which is important in calcium absorption, and is of great importance for persons with reduced concentration of calcium in the body. It is therefore extremely important to conscientiously expose to sunlight during the year.
Photo by micadew / CC BY