There are products that help to shape hair. For short hair gels are good for medium and curly, there are wax and special creams for longer hair, wax should be placed only at the ends.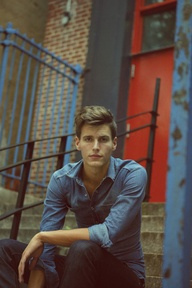 To get the style you want, you do not need a lot of time and effort. Collection of various cosmetic brands have a variety of products that will help to shape your haircut. Hairdressers suggest that you choose them according to length of hair.
* If you have short hair, your choice should be gels for shaping and firming, just make sure that they are not sticky. The most important thing is to apply the optimal amount.
* If you have medium length hair or curls it will help you a wax or a special cream that will soothe.
* For longer hair it's recommended the wax, put it only on the ends, so apply it on your hair gently with your fingers.
Photo by masterdesigner / CC BY